Home
Main content starts here, tab to start navigating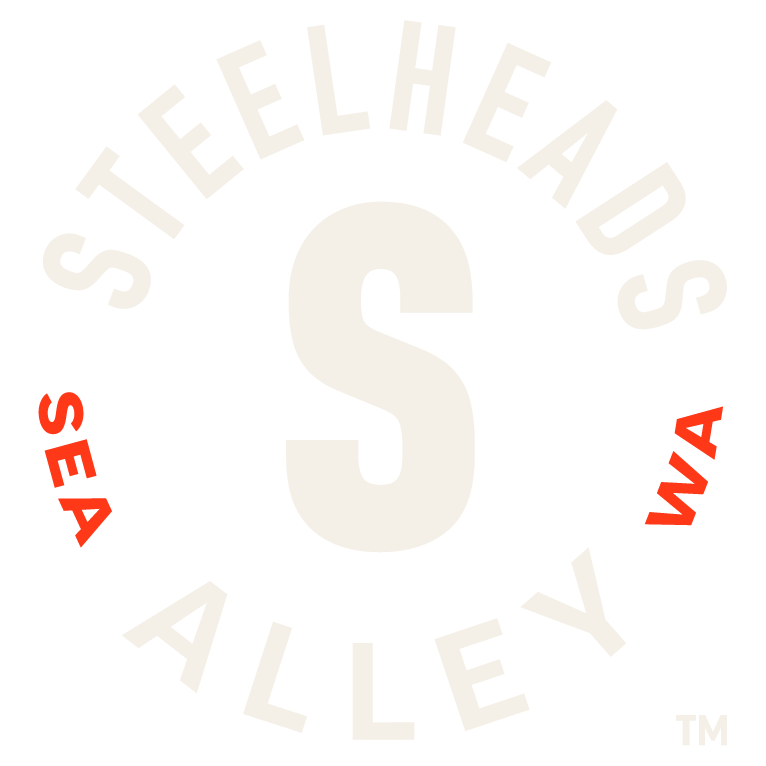 Slide 1 of 7
Slide 2 of 7
Slide 3 of 7
Slide 4 of 7
Slide 5 of 7
Slide 6 of 7
Slide 7 of 7
RICH IN HISTORY. RICH IN BREW.
Steelheads Alley is named after the 1946 Seattle Steelheads Negro League baseball team, honoring and paying tribute to the rich and diverse sports history of baseball and softball the Pacific Northwest.
Led by resident brewer, Rodney Hines of Seattle's own Métier Brewing Company, Steelheads Alley will offer an exclusive list of specialty craft beers brewed onsite by Métier, local draft beer and the full menu of classic bar fare from Hatback.
Steelheads Alley is located adjacent Hatback Bar & Grille and the ideal setting for a social celebration or corporate gathering. The brewery will host a calendar of beer events from tapping parties to tastings and a Meet The Brewer series!
MÉTIER BREWING COMPANY
Métier means "one's calling" and at Métier Brewing Company their calling and mission is to brew damn good beer and build a stronger community to inspire bigger dreams for all. As one of the few black-owned breweries in the country, founder Rodney Hines knows that representation matters and believes that beer should be made for everyone in mind - from the supplier that produces the ingredients to the brewers, staff and the wider community enjoying the beer. Rodney and the team at Métier Brewing Company are committed to craft, brewing with intention and integrity and pairing great beer with conversation, connection and action to help strengthen the community. Make Hatback your Game Day destination and get a Hatback Burger & Craft Beer for $18.
Available during any NFL, NCAA or World Cup Games.*
*Terms & Conditions Apply
Book Your Private Party at Steelheads Alley!
Whether you're looking to have a celebration with family & friends, or conduct a corporate team building event, Steelheads Alley's open concept space is perfect for every occasion. Our event managers are with you every step of the way to make your planning seamless and easy, with plenty of options for your special day.