Main content starts here, tab to start navigating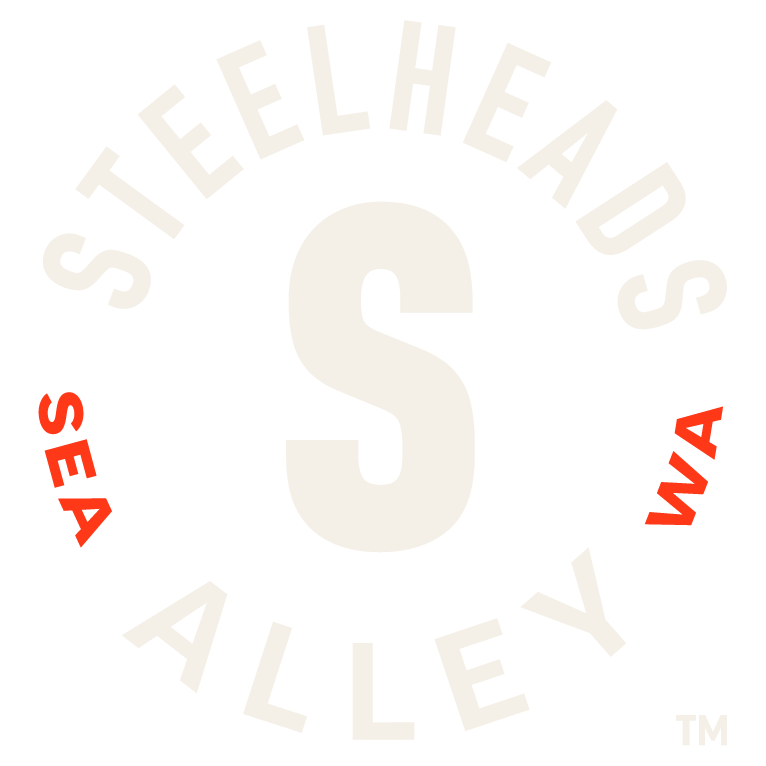 History & Hops
Steelheads Alley is a one-of-a-kind brewery across from the city's main sporting arenas that was created in collaboration with the Seattle Mariners. You can have a beer before or after the game in the spacious outdoor area, which is dedicated to the Seattle Steelheads and the Negro Baseball League they competed in.
The MBC Pale Ale, "Double Play" (Helles) Lager, and Black Stripe Coconut Porter are just a few of the popular beverages that Métier Brewing Company will offer at Steelheads Alley. The unique taproom will include additional trademark craft beers, incredible food options from Hatback, and unique events like a "Meet the Brewer Series," beer discussions, tasting parties, and more!
The rich sporting heritage of the Pacific Northwest served as inspiration for Steelheads Alley. The area includes art honoring a number of athletes who broke through barriers throughout the history of our region, as well as mementos from the 1946 Seattle Steelheads Negro League baseball club. One such mural was made by Seattle artist Damon Brown of Creative Lou. Players from the Steelheads and other local Pacific Northwest baseball and softball clubs, including the Seattle Owls, Mikado Baseball Club, Seattle Pilots, and more, may be seen on the beautiful baseball field mural!